The beauty of her surroundings and quality service to her patients have kept this desert dentist fulfilled for the last 16 years.
By Daniel Vaillancourt
Photography By Neil Husvar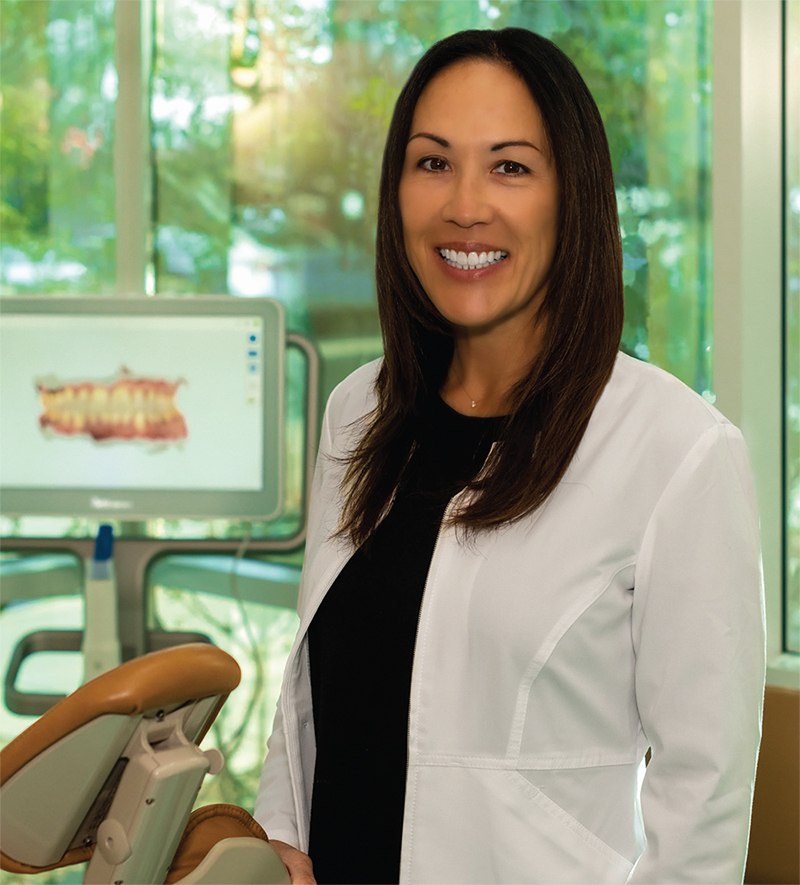 During her high school years in Los Angeles, Dr. Annette Bak Moranda never thought she'd actually follow in her dentist father's footsteps. "I always knew I would do something in the medical world, helping people," she says. But it wasn't until she was
completing her B.S. in biology at the University of California, Irvine that her fate revealed itself. "Once I was in dental school at UCLA, it was cool to be able to bring home X-rays and discuss treatment plans with my dad. Plus, I knew what I was getting into."
Dr. Moranda completed a general dental residency program at Hartford Hospital in Hartford, Connecticut, and was part of the
oral and maxillofacial surgery team, which included treating head and neck traumas. She also worked in private practice in
Glastonbury, Connecticut.
It was in 2004 that Dr. Moranda — a member of the American Dental Association, the California Dental Association, and the
Tri-County Dental Association — relocated to the desert with her husband, Dr. Morgan Moranda, to raise their three daughters,
who are now 18, 16, and 11. "I love the small-town feel of the desert. I feel so fortunate to practice dentistry and raise my family in the paradise that is the Coachella Valley."
With her seven staff members who have decades of combined experience, Dr. Moranda shares a philosophy in which her patients' best interests always come first. "I've been blessed with a great team and wonderful long-term and seasonal patients," she says of her thriving private practice, which is currently accepting new patients. "I love that we are in such a great location, across from Eisenhower Health in the heart of Rancho Mirage."
Dr. Moranda is forever improving her skills and services as a general and cosmetic dentist, whether by taking advanced classes
or by investing in the latest equipment.
She's quite proud of her new scanner that's able to make digital impressions. "High-tech dentistry is the wave of the future, and it's exciting to be able to offer these benefits," she says, adding that she also finds full-mouth implant cases exciting. "The bottom
line here is that my staff is my family away from home, and we work as a team to care for our patients."