Our close-knit team of dental professionals at the practice of Annette Bak Moranda, DDS are dedicated to giving you and your family the top-quality dental care you deserve. Dr. Annette Moranda and her team work together like one great big family in an environment that is both comfortable and professional. We invite you to give our dental office in Rancho Mirage, California a call to schedule an appointment with our amazing dentist. You can reach us at 760-321-8003.
Annette Bak Moranda, DDS
Dr. Moranda grew up in Los Angeles, California, and is the daughter of an LA dentist, Dr. Il Jin Bak. She completed her BS in biology at the University of California Irvine, and then attended dental school at UCLA, where she was the president of the Associated Student Body (ASB) and was involved in several research projects. After graduating dental school in 2001, Dr. Moranda completed a residency in the Department of Dentistry at Hartford Hospital in Hartford, CT. She was part of the oral and maxillofacial surgery residency team treating head and neck trauma patients. Upon completion of her residency, she continued in private practice in Glastonbury, CT.
Dr. Moranda continues her education often through advanced courses, including an esthetic dental course at UCLA. She is a member of the American Dental Association, California Dental Association, and the Tri County Dental Association.
In 2004, Dr. Moranda entered into private practice in Rancho Mirage, and has practiced here ever since. Her goal as a dentist is to build long-term relationships with her patients and prolong their dental health. She works with her patients to achieve their dental goals and create smiles that light up a room.
Dr. Moranda is married to Dr. Morgan Moranda, an orthodontist in the Coachella Valley, and they have three daughters. She and her daughters are members of the National Charity League, a mother-daughter organization in which they perform many hours of volunteer work. Outside of dentistry and volunteering, Dr. Moranda enjoys golfing with her husband, playing tennis with her daughters, skiing on the slopes, and hiking.
Meet Our Team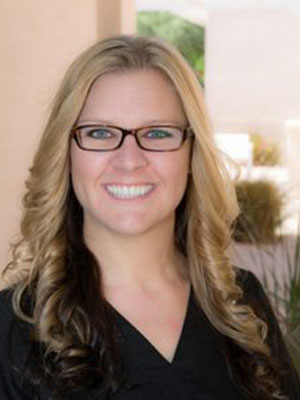 Andrea McGinity – Registered Dental Hygienist
Andrea has been with our dental practice for 4 years; having graduated from Loma Linda University in 2013, she received the award "Clinical Excellence" for consistency, demonstrating outstanding clinical skills and the "Gerald Mitchel Award" for her exemplary skills, dedication, and leadership abilities.
She is married to Mike, a local business owner, and together they have two daughters, Ashlyn and Brinley. She enjoys outdoor activities and reading. She likes that at Annette Bak Moranda, DDS, it is a private practice, with long-term, dedicated employees in a family atmosphere, and with a trusted doctor.
She contributes to our practice by educating patients in oral health, providing care with a gentle touch, tailored to patients' individual needs, and dedicated to improving patients' oral health. Andrea started in the dental field in 2002 as a registered dental assistant and has worked in orthodontics and general dentistry.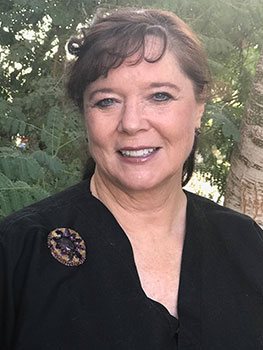 Sarita Severson – Registered Dental Hygienist
Sarita has been a part of our practice since 1993 but has been in the dental field since 1976 when she completed her RDA certification. She has been a registered dental hygienist since 1992. She is an excellent team player, and her past experience working in a periodontal office makes her especially valuable. Sarita enjoys educating patients about their personal home care, and seeing them make strides in their oral health.
Sarita grew up in Minnesota with nine sisters and two brothers, which she feels has enhanced her people skills and ability to work with many personalities. While helping care for her aging mother, she took several classes to better help patients with age-related difficulties and Alzheimer's.
When not in the office, Sarita is always busy outdoors, playing softball, hiking, swimming, riding bikes and horses, and oil painting. You can also find her in the kitchen stirring up a batch of cookies or trying a new recipe. She has also played golf with Dr. Moranda in the MS fundraiser tournament, and won "Closest to the Pen" last year.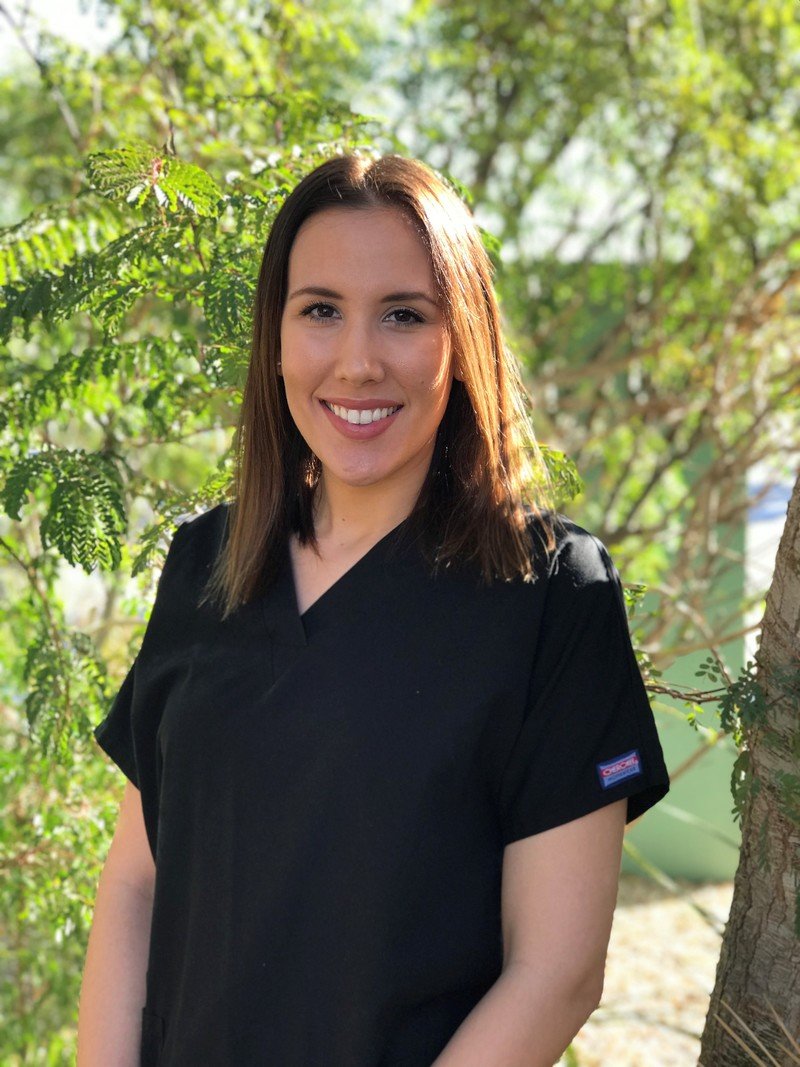 Nicole Gruszecki – Registered Dental Hygienist
Nicole joined our office in April 2018. She is committed to the care of our patients and along with her hygiene duties, she also educates our clients about how to maintain outstanding oral health. Since she spends so much time with our patients, she understands that many people deal with dental anxiety and she works with our clients to help the overcome their fears and relax while they are at our office.
A California native, Nicole was born and raised in Palm Springs and earned her Bachelor of Science degree from Loma Linda University in 2016. She is married and when she is away from the office she enjoys cooking and reading, as well as working out and playing with her dog.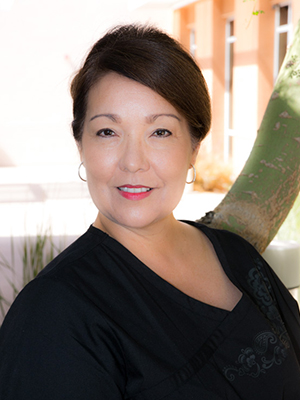 Esther Nelson –
Office Manager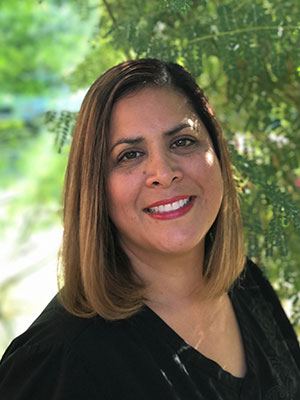 Diana Benavides –
Insurance specialist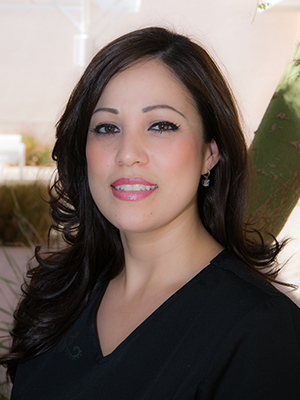 Luz Villasenor –
Registered Dental Assistant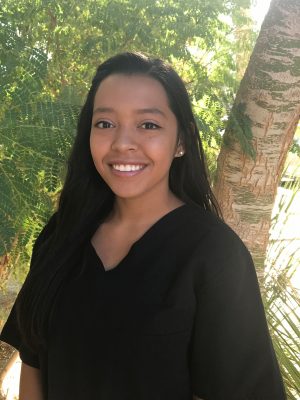 Abigail Chaidez –
Registered Dental Assistant